News: New All Black tactics trapped inside Ian Foster's house
Sport Review #107
BREAKING: All Blacks coach Ian Foster has developed a host of new tactics that could never see the light of day.
The new tactics, designed to revitalise the world cups bronze medalists' approach under new captain Sam Cane, have been devised on a ten metre long replica playing field hand-built by Foster during lockdown in his lounge.
The only trouble is - he can't fit it out the door.
"I spent five weeks building this thing, then a week on some tactics. It's a bugger," said Foster.
"When I went to take it all out to the car - I knew I was in deep schtook," said Foster.
The replica field has been constructed using wooden pallets the All Black supremo had in his garage, as well as plywood, plumbing pipe and green and white paint Foster was able to buy at Bunnings, as he qualifies as an essential service.
New Zealand Rugby has investigated getting the replica field out the door by Zoom call.
"The guys have looked into turning it on the side and lengthways but it's looking unlikely."
One option is flying the squad to Hamilton to look at the new tactics in person, but sources indicate sources have had enough and want their fucking lounge back to normal quick smart.
"It's a bit of a set back all right, but I'm pretty sure I can remember most of them," said Foster.
Thanks for reading - Richard
The week's best NZ sport content
Black Ferns skipper Les Elder reveals her plans to be back for the world cup, after becoming a mum for first time later this month to Rikki Swannell [Locker Room]
Chris Rattue reveals 30 years of run-ins at bars, breakfast buffets and bars over the years [NZ Herald]
Liam Napier talks to ex-Hurricane-turned England player Brad Shields about missing the World Cup, COVID and mental health [NZ Herald]
Video nasty
Lockdown with this guy would be niggly.
Long read
From the archives - the story of Jeffrey Wigand, the Big Tabacco employee who turned whistleblower and inspired the Michael Mann film Insider [Vanity Fair]
Recommendation
Some music - first, I can't think of a better soundtrack to cruising down levels than Yacht Rock. Here's a New Zealand take, complete with Tina Cross, Golden Harvest Quincey Conserve and more serving up the smooth sounds. Thanks Josie!
Also - not only is The Last Dance the new gold standard for sport documentaries, but the music is amazing. Loved the sequence of Mike destroying the Knicks to forgotten banger Connected. Watch it - and here's the Spotify playlist to take you back to those sweet, sweet 90's.
Bring back the gif
Me, coming out of level 3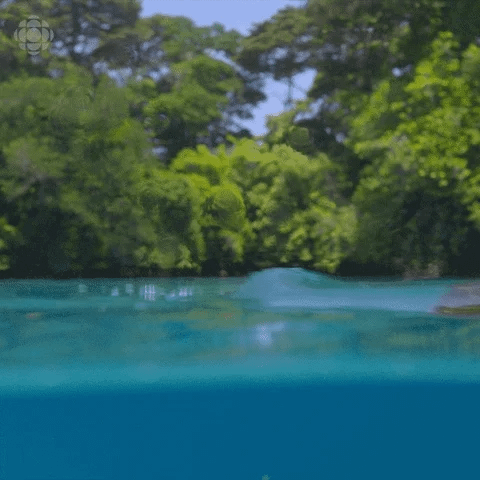 Sport Review is the week's best NZ sport writing and loads more in your inbox every Friday at 8am. Tell your friends!