Discover more from Sport Review
The sport newsletter that sometimes has sport in it.
Ric Salizzo's Instagram is New Zealand sporting taonga
Ric Salizzo has probably done more for your enjoyment of sport than you realise. Starting as a TV reporter and All Blacks media officer, he's produced everything from the ground breaking The Good, The Bad and The Rugby documentary from the All Blacks 1989 Wales and Ireland tour through to today's The Crowd Goes Wild. He's responsible for making New Zealand sport vastly more interesting, and funny, than it was before.

And he's posting the best bits to Instagram, including the best of SportsCafe, the midweek monster that gave the nation some of our most iconic TV moments.

It was like nothing else that came before it, and put sporting regulars like Eric Rush and Zinzan Brooke alongside Lana Coc-Kroft, Graeme Hill (fresh out of BFM), Eva the Bulgarian, Leigh Hart and Salizzo himself, bemusedly and barely holding it all together, despite the best efforts of Marc Ellis, scarfie icon and the show's jester.

It was wonderful TV, with sportspeople in much more relaxed conversation than the breathless pre- and post-match carry on, in times before media training etc. It also pioneered audience participation through Legends of the Lounge and National Nude Day in the pre-smartphone and internet era where people would have to mail in video cassettes.

Anyway - Ric is posting some of the best bits to Instagram and they're wonderful. Here's a top five:

George Best and Zinzan Brooke talk about trying things in matches - spanning continents, codes and generations, two extremely gifted and singular sportsmen talk about trying the outrageous in matches, and not letting anything stop you putting on a show.

All-in mascot brawl, with Frank Bunce - what else are mascots for, really? Just give the public what they want.

Marc Ellis boots a ball into the crowd - Ellis was MASSIVE in the 90s, moving from rugby to TV with a run of shows giving him a platform for his set-jaw comedy and fondness for taking his clothes off in public. He'd sometimes turn up drunk and push the good taste / health and safety line very hard indeed.

That guy - Leigh Hart is a national treasure, and got his start on the show with his band and skits, adding a deeply weird layer to the sport chat that shouldn't have worked, but really, really did.

Lana slaps Marc - if you'd had enough of Ellis' shit, this one was for you. Looked like it hurt, too.

Bonus link: Zinzan rides a donkey from The Good, The Bad and The Rugby. Features the All Blacks in the late 80s holy trinity of boat shoes, knitwear and moustaches.


Thanks for reading - Richard

The week's best NZ sport writing
Dylan Cleaver on the 1992 Irish Schoolboy tourists, who came agonisingly close to beating their NZ counterparts, who included Jonah Lomu, Jeff Wilson et al. Fantastic handycam footage, with all the Irish players slumping simultaneously at the whistle [NZ Herald]

Noeline Taurua has been appointed Silver Ferns coach, and sits down with Suzanne McFadden to talk about landing her dream job the round about way [Locker Room]

Luke Ronchi on his late-career bloom as one of the most destructive batsmen on the T20 circuit. Reminds me of the scene where Obi Wan makes Luke close his eyes during light sabre training [Cricinfo]

Leonie Hayden speaks with post-grad student Nikki Timu about the Haka and its history in NZ sport [The Spinoff]

Video nasty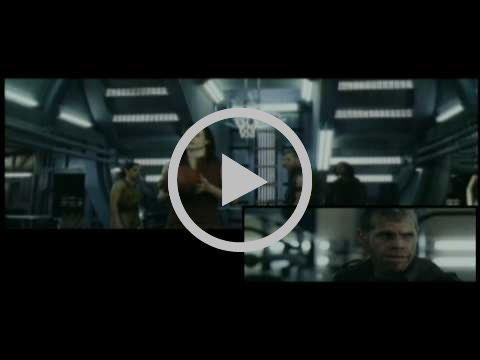 No-one does Basketball trick shots like Sigourney Weaver in Alien: Resurrection.
Long read
Absolutely incredible story of an NFL coach's search for his biological parents, highly recommended [ESPN]

Bonus link - the guys making a serious sport out of Wiffle Ball, baseball's equivalent of back yard cricket. Make sure you watch the video, ball tampering is both legal and encouraged [New Yorker]
Selected weekend fixtures
Settle in on Saturday night for All Blacks v Argentina from Nelson at 7.35pm, then Aus v South Africa at 10pm, they're both on SKY

Also rugby, in the Mitre 10 Cup, it's a top of the table clash between Auckland and Tasman at Eden Park tonight at 7.35pm, while on Sunday it's Wellington v North Harbour at 2.05pm and Waikato (who are BACK!) challenge Taranaki for the Shield at 4.35pm, this is all on SKY

The Warriors are in the playoffs, playing the Panthers at 7.30pm Saturday night, it's on SKY
Bring back the gif
When you're not too proud to make the obvious joke.