Discover more from Sport Review
The sport newsletter that sometimes has sport in it.
Campground leisure activity power rankings
Summer's nominally almost here, and it's time to start thinking about your leisure activities while you go camping.

When compiling this list Sport Review newsletter considered the following strategic objectives - a) it could be quite hot, and you'll probably be quite full, so you need an activity that requires very low energy expenditure, b) hydration and keeping cool is crucial, so you need to be able to play holding a beverage and c) it should be fun and require some skill. But not *too* much. Here's what you should be doing this summer:

10. Darts - Potentially dangerous outside, HOPELESS in a tent.

9. Mucking around with the kids' remote control xmas toys - these things never last, so you might as well get some fun out of them. Besides, if it's broken, you don't have to fit it in the car for the journey home.

8. Croquet - It's The Law that every NZ house must have a croquet set buried under ten tons of crap in the garage. Apparently it's fantastic, but the rules are very very complicated. You might take your set camping, but you won't play it.

7. Swingball - If anyone has played a swingball rally for longer than 15 seconds without wrapping the cord around a racket, pole or yourself, write in to Sport Review newsletter and I will send you $5.

6. Rugby - Generally recommended you go for 'leisurely throwing the ball around', not 'full tackle.' And steer clear of the BBQ.

5. Dragging kids around on a boogie board behind a bike - good for about ten minutes. Lots of fun, but someone will get hurt and you will be in trouble. Strongly recommend you stay on the grass.

4. Orienteering - Thinly veiled trojan horse for sending the kids on a wild goose chase while adults eat all the chips.

3. Frisbee - Criminally underrated. Not much running around, inexpensive equipment that doesn't take up masses of room in the boot, and a good chance to look co-ordinated. Massive potential for collecting other camp ground members or small children, which is either a hazard or bonus, depending.

2. Cricket - Campground athletes reach peak performance after 2.5 beers, so you're going to have an extremely high standard of play. Just make sure everyone gets a fair go, no-one's here to see you guts out a double ton. Connoisseurs will deploy the 'bat down' variation, where tents, bikes, camp tables and all the other shit you've brought with you present an intellectually challenging obstacle course to work your way around.

1. Petanque - Can you play it with a beer? Check. Not much movement required? Check. Can you play aggressively and do your opponent over? Check. This game ticks a lot of boxes, with the added bonus that the stakes are very low, so you can simply walk away when dinner's ready / you get bored.


Thanks for reading - Richard

The week's best NZ sport writing
Dylan Cleaver had the week's big scoop with St Kents' attempts to do a Crusaders to first XV rugby [NZ Herald]

...while RNZ dug into the archives to find this extremely relevant piece on St Kents' rumoured $1M rugby programme and the white hot Auckland schools competition [RNZ]

I feel a sense of great calm when BJ Watling is at the batting crease. Here's Henry Rounce on our wicketkeeper batsman, part of some of our great Test partnerships in recent years [Newshub]

Steve Deane meets Kelly Evans, NZ's first accredited female player agent who's broken into the game by quietly going about doing the hard yards first [Locker Room]
Video nasty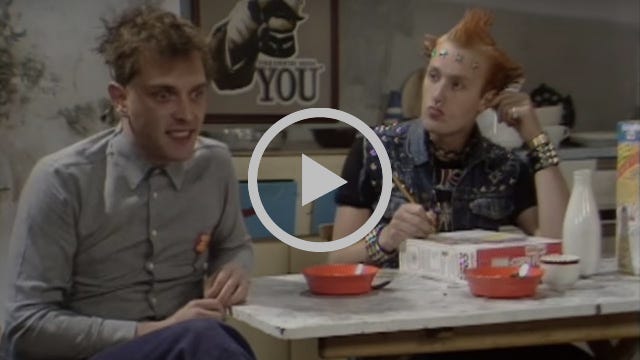 Cornflakes.
Long read
The teens who hacked Microsoft's Xbox network for fun and profit, went to the well too many times and came up hard against the FBI [Wired]

BONUS LINK: Dominic Corry on Geoff Murphy, the legendary NZ film director we lost this week [NZ Herald]

Selected weekend fixtures
Our Test series against Pakistan is heading into very exciting last day with an away series win dangling in front of us - get around a TV at 7pm tonight, it's on SKY

NZA play India A today, Sunday and Tuesday at Bay Oval in 50 over matches, they're live-steamed at nzc.nz

The Phoenix play Sydney FC in Aus at 5.35pm tomorrow night, it's on SKY
Bring back the gif
When it's Australia v India but then it's New Zealand v Pakistan and you accidentally end up watching 23 hours of cricket in a row.