Panic stations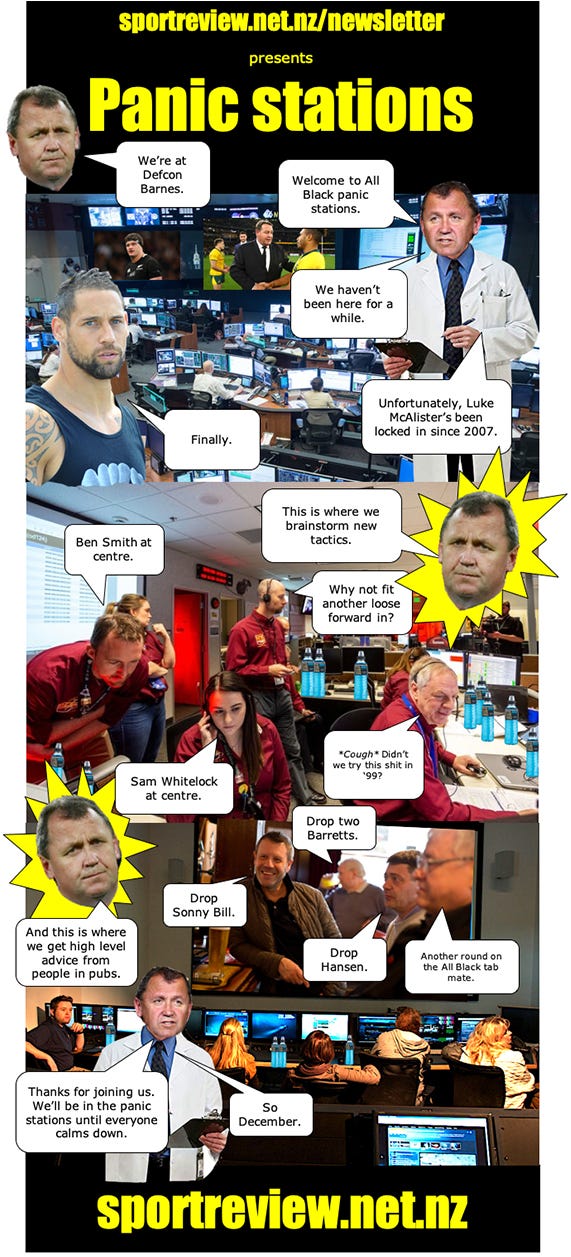 Thanks for reading - Richard

The week's best NZ sport content
When you stick your head outside the NZ rugby bubble, it's shocking to see what people think of us - this piece from last week hits close to the bone [Stuff]

Probably the most stacked junior team ever - Richie Mo'unga and Anton Lienert-Brown played in the same under-8s team, coached by former All Black Ben Blair [Stuff]

Mark Geenty on Gary Stead's remarkable first year in charge of the BLACKCAPS [Stuff]

Futsal, the standardised version of indoor football, is one of NZ's fastest-growing sports [RNZ]

If you show it, they will come. Busting the myth that no-one watches women's sport on TV [Locker room]

If you want a last look at Lancaster Park, get in quick 'cos there's almost nothing left [Jarrod Gilbert]
Video nasty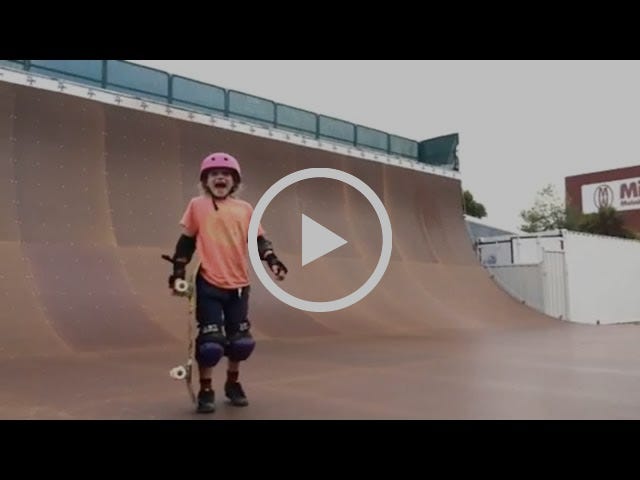 Nine year old girl lands a 540 after 74 attempts. Heart warming stuff!
Long read
Spongebob Squarepants turned 20 this year - here's how a scuba diver with a marine resource planning degree created one of the most loved cartoons ever [longreads.com]

Selected weekend fixtures
Day three of the BLACKCAPS v Sri Lanka Test from Galle starts at 4.30pm this afternoon, there should be a few twists in this one yet, it's on SKY

All happening at Eden Park on Saturday night, with Black Ferns v Australia at 5pm and All Blacks v Wallabies at 7.30pm, they're on SKY

In the football, Man City host Tottenham at 4.30am Sunday on Spark Sport

The Warriors travel to the Roosters at 4pm Sunday, it's on SKY
Bring back the gif
When you take the Wallabies too lightly.