An end of the decade ramble. Apologies if I've missed your team or sport, but these are bits I cared about most in the last ten years.
Cricket
It's safe to say the BLACKCAPS delivered for their fans this decade. Sure, there were still significant speedbumps at the start, but once the Hesson / McCullum then Stead / Williamson shows kicked in, we were off.
The 2015 world cup offered nearly a life-time's worth of high points. Guptill at Westpac. Boult slicing through the Australian top order, and Southee the English. The whole semi-final. Personally, being there for most of it was huge. Going over to the final was massive. But sitting high in the Eden Park northern stand watching the sun sink over the Watakeres, while 'More than a feeling' came on the PA… that was a peak.
It's too soon to talk about the 2019 world cup, but I enjoyed parts of that too.
We're ending the decade the number two Test nation in the world. Personal highlights include that Eden Park draw in 2013, the win away over Pakistan after Phil Hughes' passing, when the BLACKCAPS paid tribute with not playing for a day in tribute, then playing extraordinary cricket, the Hagley Park draw in 2018, the 2014 series win over India and being there for all of MCullum's triple.
Across the decade, the best bit is Having A Plan and Being Consistent. BLACKCAPS fans have had to endure many days in our lifetime where our team wilted and didn't turn up. Those days are gone. Sure, there have been some pretty rough times, but the Hesson / McCullum / Carter / Sandle meeting in South Africa where they set out how they wanted to play and how they wanted to be, set us up to be a proper cricket team at last. And when the first two stepped down and everyone was a little worried about how things would go, it turned out we needn't have, and we even got better.
That's why we now win Tests like that one v England at Bay Oval, and this one against Sri Lanka in 2015 after being miles behind. In the 2000's, we'd have lost by an innings, now we guts it out and win. We're lucky to be here for this, team.
Rugby
We won two world cups this decade, but it wouldn't be the All Blacks if everyone wasn't a little bit unhappy at the end of it.
We're lucky that all-time greats seem to come thick and fast through the All Blacks, but being here for Richie and Dan seems genuinely special. Dan doing his groin in Wellington was an all-time shocking moment for fans, and set up the giddy distraction of the Slade / Cruden / Donald situation, helped by Piri Weepu suddenly becoming a world-class goal kicker, that somehow got us home in 2011. I'll never forget the grim somersaults my stomach insisted on doing when watching that final, and the grim relief at the final whistle, thinking about how we narrowly avoided being a pretty ugly place to live for a while.
It was a bit easier in 2015. Everyone was fit and we played well. We got used to being a country that won world cups again.
But then came the Lions tour which was far less enjoyable than 2005, with coaches arguing and some turid tactics showing the All Blacks could be tamed. And this year's world cup had the return of the hail mary selections and the semi final exit.
It felt like time for a new leaf, but that didn't happen. I wish the good Waikato man Ian Foster all the best, but also worry for him. If things don't go his way, and our way, it won't be as much fun to follow for a while.
Oh, and the Chiefs won two titles and produced the haka of the decade.
Football
The football's been excellent. There were two rubbish world cups and one brilliant one. And the video referees are taking a long time to settle.
Tottenham, my team, have had their best decade ever, while somehow not winning anything. Suddenly we're making the champions league regularly, and doing amazing things when we got there. All while knocking our magical, historic stadium over and building the best one in the world. The cost of performing all these miracles built up too much, and we've ended the decade by sacking the man that helped make all this happen. And now we're back to uncertainty, and business as usual. You need to enjoy the good times while they're happening, team.
The rest
The America's Cup supplied one of the low points, watching the San Fransico Bay wind die away, and our chances of winning it slip with it, before Jimmy Spithill rolled his sleeves up. Dean Barker weeping at the back of the boat is one of the properly shocking images of the last ten years, balanced out by the joyous Bermuda celebrations and the anticipation of another home defense and what that means for Auckland.
It's been a rough decade for Nike - Tiger Woods had a torrid time on and off the course, but seems to have come back strong at last. And remember how shocking it was to see Lance Armstrong telling Oprah he used drugs?

Balance
I was lucky enough with my work to spend time with New Zealand female domestic cricketers last year, and hear first hand about the sacrifices required just to be there to compete. It was a real eye opener. I must confess that previously, I didn't follow women's sport outside the usual netball or tennis really at all in the past. There wasn't much on. But through a lot of people's hard work, female athletes are *starting* to get some of the same opportunities as the blokes, both in investment in their performance by sporting bodies, and crucially - being able to see it and read about it. Sport is starting to catch up to society, which is fantastic. Let's keep pushing.
Thanks for reading - Richard
The week's best NZ sport content
The latest in the Scratched series of forgotten NZ women athletes is Football Fern Barbara Cox, and typically essential viewing [The Spinoff]
17 BLACKCAPS who debuted in Australia and how they got on (some mixed results here) [NZ Herald]
Richard Hadlee cleaning up some kids at driveway cricket and talking Brisbane 85 and his health [Seven Sharp]
Jamie Wall on what it's like to have a beer with Ian Foster, and why he'll be a different kind of All Black coach [The Spinoff]
If you've ever wondered how media-paranoid Warren Gatland would go against uber-interviewer Kim Hill, here's the answer [RNZ]
Video nasty
These guys call their 12 hour lawnmower race the greatest show on turf, and they are right.
Long read
The intriguing case of Canada's biggest bitcoin house of cards, and what happened when it all fell over [Vanity Fair]
Selected weekend fixtures
Day two of the second Test v Australia gets underway at 6pm our time, it's on SKY

The Dream 11 Super Smash beings tonight with Stags v Knights at McLean Park at 7.10pm. There are matches all weekend, it's on SKY

Football's National Women's League final is Canterbury Pride v Northern LIghts, it's on Sunday afternoon at 2pm
Bring back the gif
You, enjoying top xmas party chat.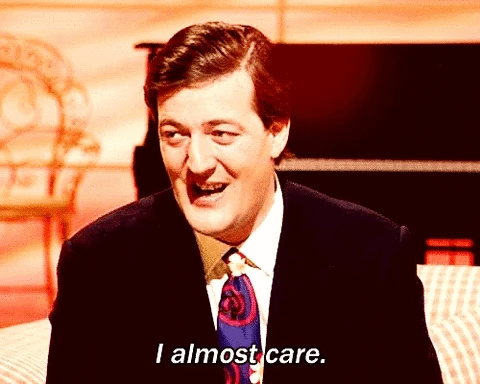 Sport Review is the week's best NZ sport writing and loads more in your inbox every Friday at 8am. Tell your friends!